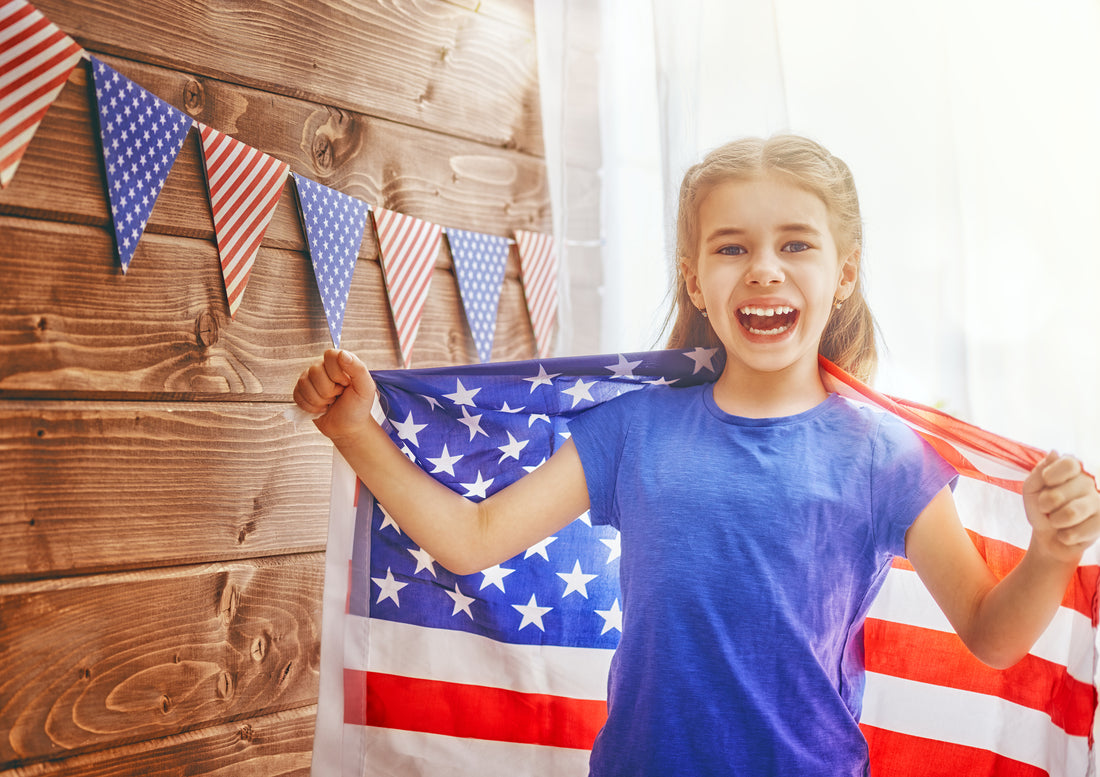 5 Ways to Celebrate Memorial Day in a Meaningful Way
Happy Memorial Day weekend parents!
For many of us, Memorial Day is not only a day off of school and work, but it marks the start of summertime fun!
It's all about BBQ's, bathing suits (if it's warm enough) and playing games. Most of us will spend the day with our families enjoying life and of course, eating a lot of food.
For me, Memorial Day was always a holiday I looked forward to celebrating until I was a senior in college. Earlier that year, a close friend of mine lost her husband. He was killed while on duty overseas - and he was only 26 years old. After attending what was probably the most emotional funeral of my life, I realized that this person had died fighting for my freedom. My freedom to enjoy BBQs and spend quality time with my family. After seeing what my friend and her family had to go through, I never looked at Memorial Day the same again.
Ever since then, Memorial Day is more than just about parties and food for me. It is a time to pay tribute to the men and women who have lost their lives fighting for our country and our freedom.
Now that I am a mom, it is very important to me that I teach my son what Memorial Day is really about. Even if you have not personally lost someone, I believe it is good practice to show your children to pay their respects. As parents, we need to teach our kids to appreciate those who lost their lives so we could all have a better future!
That being said, here are a few activities you can do with your kids to celebrate Memorial Day in a meaningful way.
1) Attend a Memorial Day Parade
Many cities will host a Memorial Day Parade, and it is a fun way to celebrate the day with your whole family. Plus, it is a great way to open up the conversation about what Memorial Day really means!
2) Go to a Memorial Day Service
If you have older kids, attending an actual Memorial Day service is another good way to teach them what this day is really meant for. Most veterans cemeteries will offer Memorial Day services, as well as some non-profit organization and churches. They are usually kid-friendly and educational, so don't be afraid to check one out. And if your family has lost a loved one in service, this is the perfect time to visit the cemetery to pay your respects together.
3) Build a Care Package
A great way to honor our troops on Memorial Day is to build a care package with your kids. Deployed soldiers miss the basic comforts we have at home. You can include things like old but working smartphones, mp3 players or digital cameras. Snacks and toiletries are also welcomed! Another inexpensive but meaningful gift is a homemade craft! Your children can create a few cute, patriotic crafts for a soldier to decorate their bare space with. It is fantastic way to thank them for their service, plus it teaches your kids how to give back. If you don't know a soldier to send a package to, their are plenty of non-profit programs that can help!
Now, if a care package is too much, you have your kids send a handwritten letter to a deployed soldier instead. Not only will it put a smile on their face, but it is the perfect opportunity to teach your kids how to write a letter! ;-)
4) Play Memorial Day-themed Games
When I say games, I don't mean war games! I mean games that will teach your kids more about Memorial Day. Flashcard games, puzzles, and quizzes are all easy and fun ways to educate. Activities like informational scavenger hunts are also great, you can challenge your kids to find answers to questions about Memorial Day on the Internet - with your permission of course. And it's a good idea to offer prizes for your kids so they stay engaged!
5) Watch an Educational Video About Memorial Day
And finally, a super easy, low key way to help your family focus on the meaning of Memorial Day is to watch an educational video together. The video from Cartoon Network below is a perfect example:
Enjoy your Memorial Day weekend and remember to teach your children what this holiday is really about!