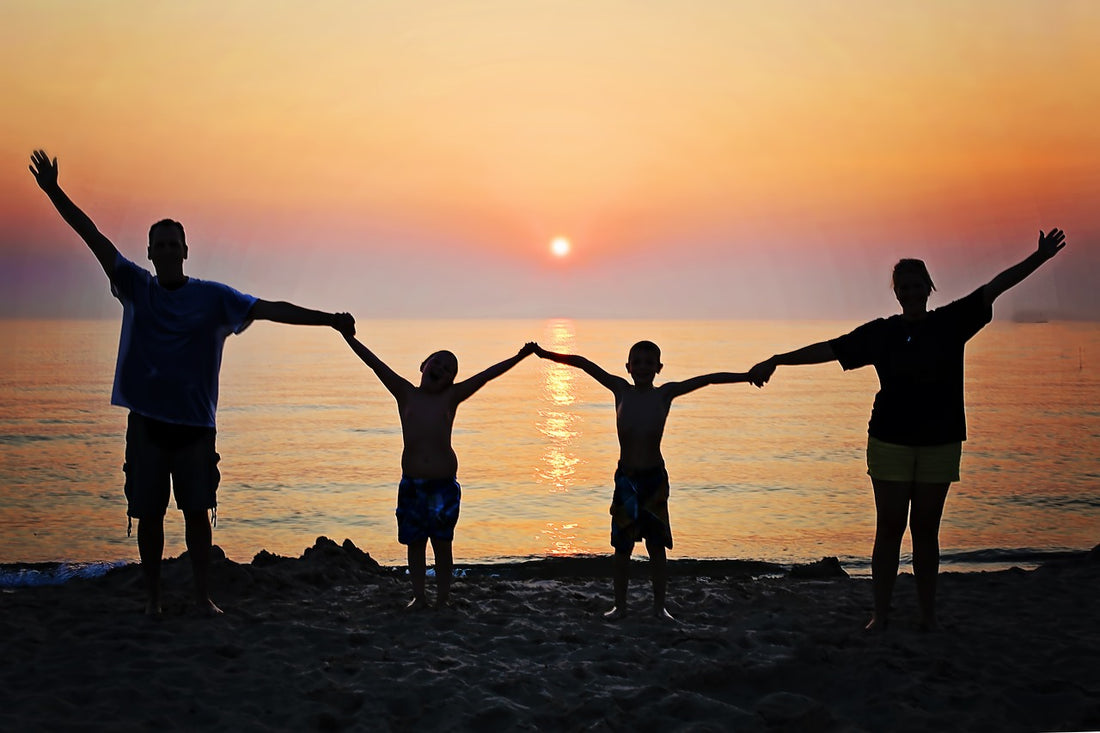 How To Balance Fitness, Family and Work
Being a parent these days isn't easy, and making time to stay in shape while handling a career and a family can get pretty intense. With all that going on, who the heck has time for the gym?
The reality is, when you become a parent, time becomes your enemy. There is never enough of it in a day and the hours you do have are constantly slipping away from you. It's like all your days and nights merge together - sometimes you may not even know don't even know what day it is. Does that sound like you?
Not having enough time is the number reason working parents excuse themselves from exercising, and to be honest I think this is a valid reason. I mean when you have kids, just finding the time to take a shower can be a major challenge! And to then add in lack of sleep and loss of sanity to the mix…working out just isn't going to be your priority, is it?
Fortunately, it is totally possible to find the time for work, family, and fitness in your everyday life. These days there are plenty of workout options and new solutions to help parents find more time to stay in shape. Also, we are living in a millennial age where employers are beginning to realize that they need to be more flexible with us "new age parents" who believe that work-life balance is the most desired perks of a job. It's a great time to be working parent!
So if you're hoping to add the gym into your regular parenting routine, there are a few things you can try to make the most of your 24 hour day:
Exercise At Work
Ok, this may sound weird to some people, but exercising at work is not as difficult as it may seem. There are tons of exercises you can do at your desks, such as stretching, leg lifts, push-ups and even some core ab work. It has been pretty well documented that sitting down at a desk all day is bad for your health, so make sure you get up and stretch sometimes! You could also to opt for a standing desk, which can be pretty sweet when your body aches from sitting in a chair all day.
Another simple exercise you can do at work is to take a short power walk during your lunch break. Not only does it work you out, but it will wake you up and give you more energy for the rest of the day. You can walk around outside your building or stay inside and take a few trips up and down the stairs. If you have a co-worker you enjoy spending time with, invite them to join you! Turn it into a regular meetup so you won't be tempted to skip ;-)
Finally, you can always decide to leave your current position altogether for something that is more physical or more suited to your needs. Change can be good, so don't be afraid to try a new opportunity - it might be just what you need.
Exercise With Your Family
Getting your kids involved with your exercise routine is an excellent way to spend quality time with your family. Do your best to stay away from physical activity that your children might find boring, like walking or stretching. If walking is all you are up for, make it interesting for the kids and give them a scooter or wagon to ride it. If you have a family dog, make walking it part of your family's workout routine.
Events such as bike-a-thons, charity runs, or obstacle courses are perfect for family fitness fun. You can arrange your own family fun day and include moving activities your family likes to do. Dancing, swimming or any or sports all count as exercise, so feel free to get creative and explore new options to get your kids interested. A family that plays together, slays together :-) 
Don't Let Work Stress Get Out Of Control
Work should be a major part of your life, we all need it to take care of ourselves and our families. However, keeping the amount of energy and time you devote to work under control can be a real challenge. With parenting comes added stress and responsibility, but it is important to find a healthy balance not be too hard yourself. Stress can make a MAJOR toll on your health by making it more difficult to sleep, increasing your blood pressure, changing your appetite, and slow down your thought process - it gets ugly. A well-balanced diet can help combat this somewhat, but it cannot entirely make up for a stressed lifestyle and lack of exercise.
Make sure you find the time to give your body some stress relief by doing something physical every day - even if it is just for 20 minutes!
Share your family fitness photos with us on Instagram @RenzosVitamins