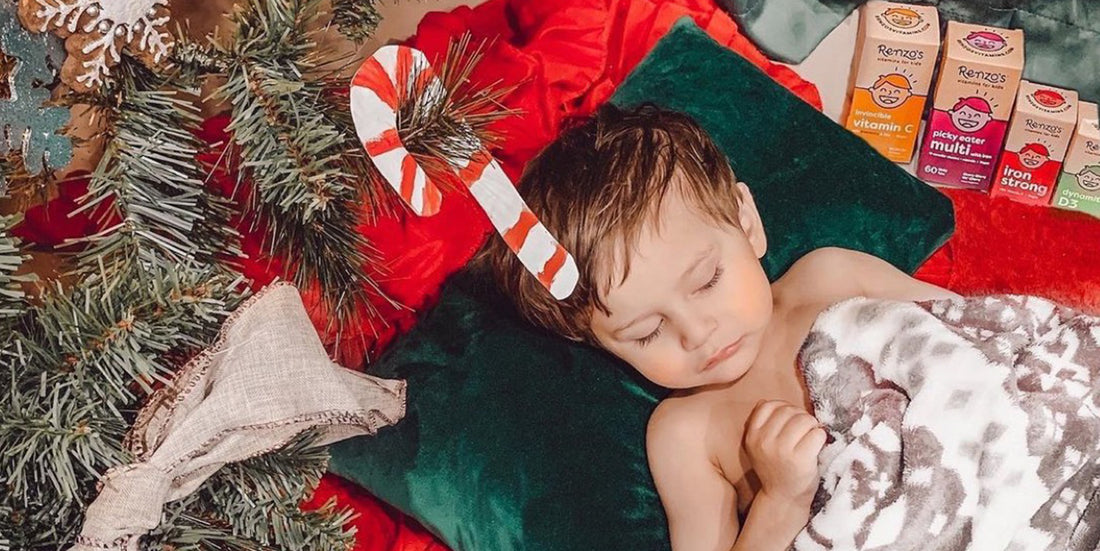 8 Christmas Kid-Friendly Activities to try over Winter Break
The holidays can be a stressful time. And with kiddos at home for winter break, balancing family, work, and activities can be extra difficult! So whether you're looking for ways to celebrate the holidays or just trying to keep the kiddos occupied, we got you covered. Here are 8 Christmas Activities to try with your little ones this winter break. 
Christmas Light Walk
What would the holidays be without all the twinkling lights? Take the time to admire the beauty and creativity of your neighborhood decor by going on a Christmas Light Walk. Not only will your kiddos be filled with holiday cheer (and maybe you will too), but it's a great way to stay active during the winter. 
Whip up a healthy hot cocoa for the road to keep your body warm and your heart full!
Goodie Bags for Delivery Drivers
Do you love shopping online? Does the Amazon driver know your address by heart? If so, a healthy goodie bag is a great way to brighten up their day! And a perfect way to teach the little ones about giving and serving others. 
DIY Advent Calendar
An Advent Calendar is a special way to countdown the days to Christmas. And it's fun! This DIY version has all the steps and even a video to help you and your family create your own. By making it yourself, not only is it budget-friendly, but you get to choose all the goodies for the day! 
Thinking of what to put in your Advent Calendar besides candy? We're so happy you asked! Here are some ideas:
Bows and hair ties

Play-Doh minis

Small toys

A note from Santa & his elves

Stickers

Craft supplies
Send Letters Overseas
Many of our Armed Forces Service Members can't make it home for the holidays. And a kind letter from a child brings holiday cheer and encouragement to a deployed Service Member.
Operation Gratitude makes it easy to send letters overseas. They have all the steps, guidelines, and even printable coloring sheets for your kiddos. 
Track Santa's Flight
Did you know you can track Santa's flight around the world? It's true! Check out where Santa is throughout Christmas Eve night with the Santa tracker. 
Create Nature Confetti
If you're looking for a biodegradable way to decorate the dinner table for Christmas, try Nature Confetti. First, make a wish list and send your little ones on a nature scavenger hunt. Here are some ideas:
Twigs

Leaves (lots & lots of leaves!)

Acorns

Pinecones

Grasses

Wildflowers

Pine Needles

Rocks
Next, decorate with all your kiddo's nature treasures while setting aside half the leaves for the confetti. With a holepunch, or scissors, punch holes in the leaves to make your Nature Confetti. And last, sprinkle the "confetti" on the dinner table!
Make a Winter Bird Feeder
The winter season can be a tough time for a bird. Their natural food sources are depleted due to winter. And with limited food available, the competition (squirrels, racoons, etc.) is fierce! So, help a bird out this Christmas by making a Winter Bird Feeder. Here are a few tips and tricks for feeding birds in the winter. 
You can take this time to teach your kiddos all about the seasons and how animals prepare for the winter. 
Christmas Crafts
Christmas arts and crafts are always a fun way to brighten our holiday spirit! A few favorites are:
Ornament Counting Mats

Christmas Tree Noodle Artwork

Christmas Sweater Activities

Gingerbread House Crafts
We hope you have fun and make sure to share your favorites with us on Instagram @RenzosVitamins. We wish you a Happy Holiday Season!