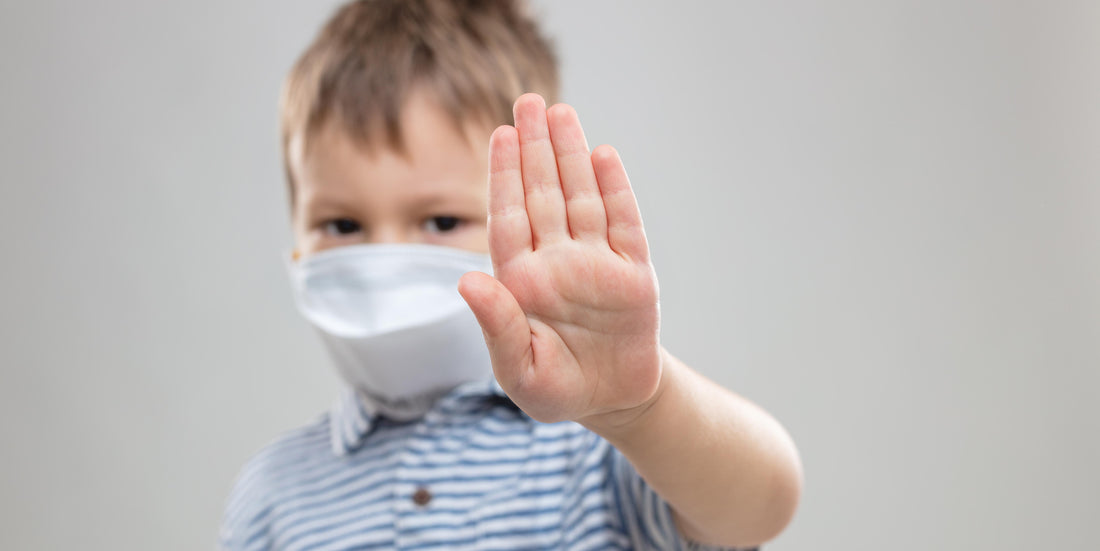 Lessons Learned: 3 things you shouldn't do after COVID
Restrictions are lifting, birthdays are celebrated, and have you seen all the cute kiddos in mickey mouse ears — ahh, life is good!

But, but.
As tempting as it is to forget the last 18 months, let's not throw the cake out with the birthday candles! 
Now, the pandemic wasn't exactly what we wished for. But there's no denying that COVID left us with a few lessons we shouldn't forget.
Here are 3 things NOT to do post-Covid:
Don't slack on hygiene
All that obsession with handwashing led to better hygiene. But not just for us, our kiddos too! Teachers noted that kids are more aware of spreading germs and are practicing good hygiene habits in the classroom!
Way to go, Picky Parent! Here's where you give yourself a pat on the back. 
Hygiene habits are always a good thing. So let's not stop now. Continue to reinforce those good habits to keep the icky vicky germs away.
Don't toss out masks
Oh, the love-hate relationship with masks — how we wish we could end it. But keeping that box of masks on hand may be a good idea. Because although COVID stole the attention, that pesky flu still troubles us every year. 
So let's keep them on hand, just in case. 
However, if you still say enough's enough, we totally get it. And the only thing we'd say is remember the sea turtles!
We may hate those masks but we all love the environment. So let's make sure we're nice to the planet and dispose of our masks the right way. 
Also remember to cut off the ear loops to prevent entangling critters! We never want our trash to end up in the environment, but this way we can be extra sure we're not endangering wildlife.
Don't stop taking vitamins
Our immune systems were the real champs during the pandemic. And vitamins were the trusty sidekick. #dreamteam
So let's stay on top of our health and get all those vitamins to strengthen our immune system. We can do this through a healthy diet or supplementation. 
The superstar in the immune boosting world is Vitamin C. Citrus fruits like oranges and grapefruits, and green veggies like broccoli, spinach, and kale are loaded with Vitamin C. But stay away from that orange juice. It's packed with tons of sugar!
Vitamin D3 is another immune booster found in many foods or from soaking up those sun rays. 
And when we combine these vitamins with other immune boosting nutrients, we can build our kiddo's rockstar immune system!
But — elephant in the room — healthy foods loaded with nutrients aren't exactly on the picky eater menu. 
Ahh, every parent's struggle. . .
So if your kiddo has a more "refined palate," then taking yummy, healthy vitamins may be your best bet! Immune boosting vitamins for kids can help strengthen even the pickiest kiddo's immune system — and fight off the bad guys like colds, the flu, and the coronavirus.
COVID wasn't easy, but let's not forget those good habits we picked up over the last year!