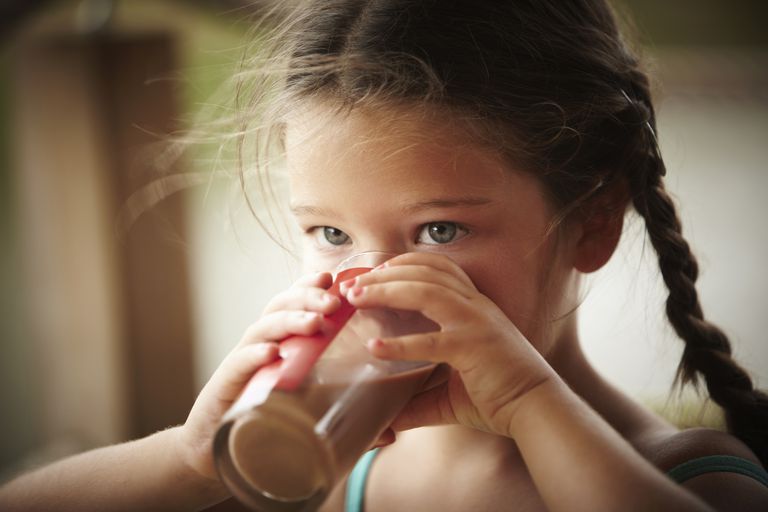 4 Healthy Smoothies Your Kids Will Actually Drink
We consider ourselves "picky-eater" professionals here at Renzo's, and we understand that getting your kids to eat well isn't always an easy task. When a child is fussy about food, they will always find fault with it, no matter appealing the meal is. This can be very concerning (not to mention annoying) to any parent who values nutrition and wants their child to consume real, wholesome foods. 
If you want to ensure that your picky eater becomes hooked on healthy foods, you may need to try other alternatives to get them going. A great option is to make these healthy but tasty smoothies for kids to get the nutrients they need - without all the drama!
We've put together a list of 4 smoothies for kids that you can try at home. But before we dive into the smoothies, here are a few tips you can use to make sure your kids will actually drink them:
When introducing smoothies to kids, make sure they like most of the ingredients you choose. For example, if your kids love chocolate, make a chocolate flavored smoothie with fruit. If they like banana flavor, include a banana with their veggie smoothie.

Make smoothie time fun! Let them pick what fruits and veggies they want to go inside. Just make sure you guide them so the smoothie is actually edible at the end!

If your kid loves veggies - CONGRATS! If not, make sure you hide the vegetable taste by adding just enough fruit, milk, yogurt, granola etc.

If you accidentally make too much, just add the mixture to popsicle molds and freeze them. Makes a super healthy and usually welcomed treat for the kids later! 
And now, it's smoothie time!
Rise and Shine Smoothie
Ingredients:
1/2 cup baby carrots

1/2 cup orange juice

1 cup frozen pineapple chunks

3/4 cup plain Greek yogurt

1/2 cup frozen mango chunks

1 tablespoon honey
Combine ingredients in a blender and mix until smooth. Wake the kids up with this one!
Banana Split Smoothie
Ingredients:
1 frozen banana

2 cups frozen strawberries

3/4 cup plain Greek yogurt

1 cup low-fat chocolate milk
Combine ingredients in a blender and mix until smooth. Keeps those chocolate lovers happy!
Green Monster Smoothie
Ingredients:
2 cups chopped kale

1 ripe banana

1 tsp flax seed

1/2 cup unsweetened almond milk

1 tsp maple syrup (optional)
Combine ingredients in a blender and mix until smooth. Full of greens, but tastes sweet enough for picky eaters!
Dates and Cream Smoothie
Ingredients:
1/3 cup pitted dates
3/4 cup milk
1/2 cup crushed ice
Combine ingredients in a blender and mix until smooth. Simple and sweet, perfect dessert drink!
What is your kid's favorite smoothie recipe? Share with us on Instagram @RenzosVitamins 
Save this article for later by pinning the image below: