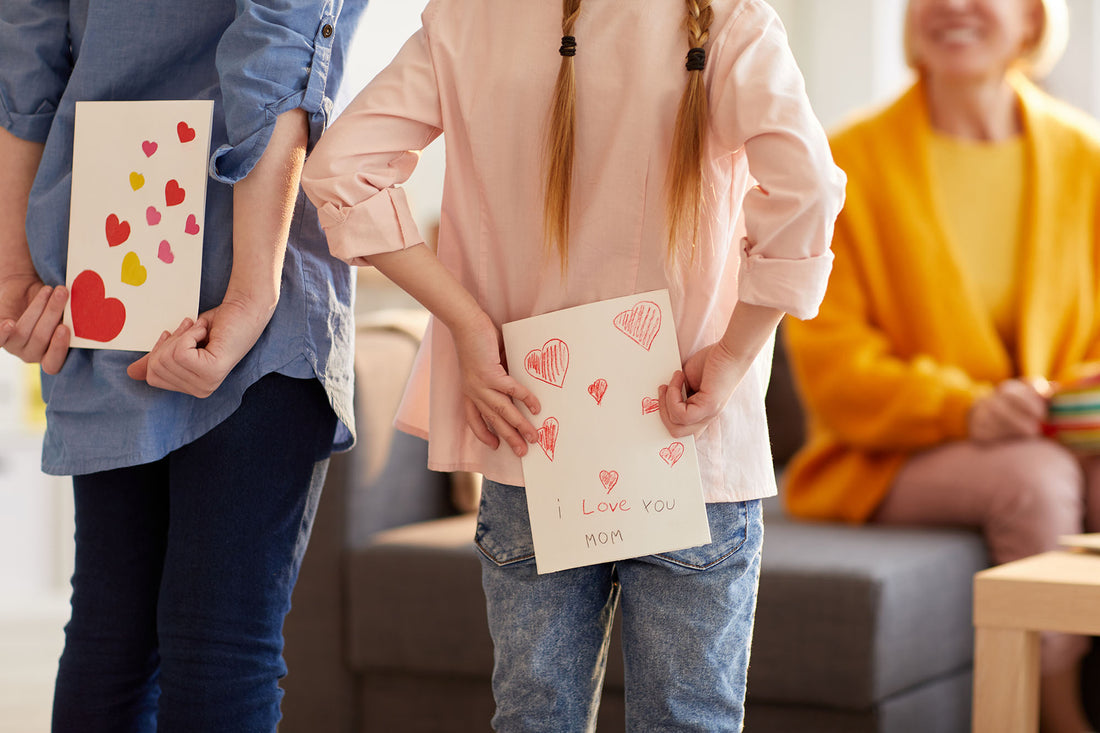 4 Fun Valentine's Day Activities for your Kiddos
Happy (almost) Valentine's Day Picky Parent! It's the season of love and we've whipped together a few activities to try out this Valentine's Day with your little ones.
Create Valentine Cards
Valentine's Day Cards go with February like chocolate and carnations! So it's a no brainer that this classic stole our hearts as the number 1 Valentine's Day activity. 
We're sure you've seen the boxes and boxes of cards lining the grocery store shelves. So snagging one of these is easy peasy. But if you want that extra personal touch, just have your kiddo add some candy and a quick note in each card.
Now if you're feeling a bit artistic, try your hand at homemade cards. Just pull out the construction paper, scissors, and glue and go to town! Your kiddo will have a ton of fun and,  really, who wouldn't adore a homemade gift?!
Crush Candy Hearts
Now we're not in the business of breaking hearts, but this one is the perfect sensory activity.
But what in the world is that? 
Glad you asked! It's just a fancy way of saying anything that stimulates your little one's 5 senses. Which does wonders for they're growing brains!
All you need is a box of candy hearts and something to crush them - like a nutcracker or seafood cracker. Your Picky Eater may need some help so this may be a team effort. But the sound and feel of crushing these candies will have your little one's brain light up with excitement! 
And don't forget to use that 5th sense: Taste! You know, for educational purposes of course. . .
Fall in love with Valentine Treats
Is that the smell of love in the air? Maybe. . . or it could be the wonderful aroma coming from the kitchen! Put on your aprons Picky Parent and give these Valentine's Day treats a try:
Decorate Cupcakes
We don't know about you, but decorating cupcakes is just about as fun as eating them! And although it may get a little messy, your kiddo will have a blast. Not to mention, it's the perfect setting for an IG photoshoot!
Make Heart Shaped Pizzas
Okay, before you totally shut this idea down, let us just say, it's much easier than it sounds. Mainly, because you don't have to make the dough yourself. Instead, buy small pizza crusts from the store and cut them into heart shapes. Then your kiddo can add the sauce, cheese, and toppings. Pop 'em in the oven and you're all set!
To make this day sweeter, try this pizza dessert style! Just swap out the ingredients for icing and sweet toppings. But that doesn't mean it has to be unhealthy. Opt for low sugar frosting and candies, and add dried fruit for toppings.
Paint a Valentine's Day Masterpiece
If all else fails, let your kiddo's creativity steal the spotlight. With some paint and a blank canvas, you'll definitely bring out their inner Picasso. To keep on theme, use Valentine colors and cut out lots of hearts - big and small! When they're all done, have them sign their name and date to give it that final masterpiece touch. 
We hope you and your kiddos enjoy your Valentine's Day. And don't forget to tag us on Instagram @RenzosVitamins so we can reshare all your awesome Valentine's Day fun.