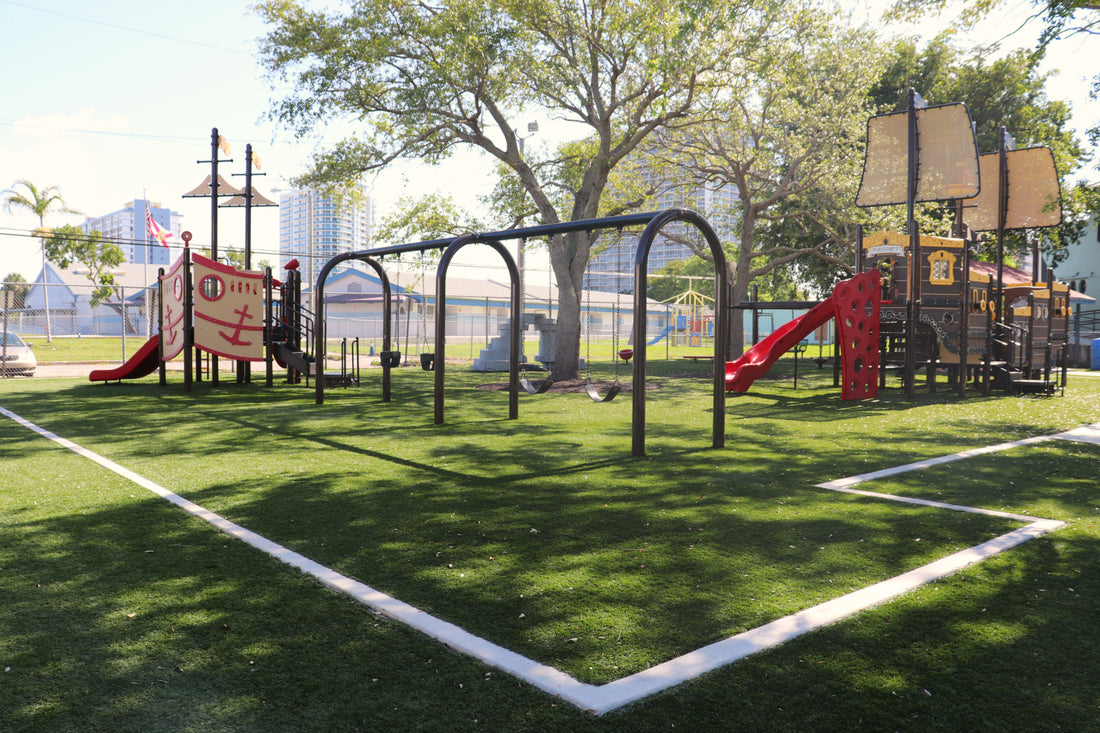 Summer Camp Safety Tips For Parents and Kids
Summer for many kids means summer camp, and for us parents, this can create a lot of stress. Not only do you have to find the right summer camp, but you also have to make sure your child will be safe while attending it. Fortunately, your approach to summer camp safety isn't much different from your approach to daycare or school safety. 
Whether you are sending your kid to a day summer camp or a full-blown overnight summer camp, you want to make sure they are safe and well cared for at all times. Here are a few summer camp safety tips you should know:
Research the summer camp
The most important thing you should do as a parent before sending your kid to a summer camp is to do your research! It is crucial that you make a site visit - never send your kids to a camp that you haven't seen in person. The camp you choose should also have a screening process for their counselors and not just hire anyone off the street (yes that actually happens) so don't be afraid to ask about their hiring process! A few things you should look for in a camp include:
Make sure the staff is CPR trained and can handle minor scrapes as well as major illness and broken bones

There should be an ideal kids-to-counselor ratio. The American Academy of Pediatrics recommends a child-to-staff ratio of 5:1 for toddlers 31 to 35 months old, 7:1 for three-year-olds, and 8:1 for four- and five-year-olds.

Summer camp should include fun indoor and outdoor activities and not so much learning.

Summer camp should have a variety of activities - arts and crafts, sports, story time, water play, supervised games, etc.

There should be a designated downtime or nap time so your child does not become overtired.

The summer camp should be held in a well kept and safe location, free of potential hazards - especially if the camp is for toddlers.

Find out what activities your kid will be doing at summer camp
Not all summer camps have the same activities, so it is important to know exactly what your child will be doing so you can prepare. For example, if your child is participating in water activities such as swimming, boating or other water sports you will want to ensure the camp you choose has life jackets and CPR certified instructors. Unfortunately, drowning is a common cause of death for young children in during the summer months, so if your kid will be in the water, make sure they know how to swim and will be properly supervised.
Beware of summer allergies
Allergic reactions can happen anywhere, anytime and I am not just talking about food allergy reactions. If your child has specific allergies, it is very important that you speak with your camp supervisor and staff about it! If he or she will be exposed to certain plants and insects (particularly bees) during nature walks or will have activities with animals such as horses, make sure you send the proper medication or allergy-free supplements along with them. Benadryl or Epi-pens can save your child life should they be exposed to a known allergen. Many camps provide this already, but you should always send your own supplies with your child just in case.
Practice sun safety
Summer camps are typically outdoors, which means your child will likely spend a lot of time in the heat. The camp you select should offer areas of shade and easy access to water should your child feel overheated or dehydrated. It is also a good idea to send sunscreen and bug-repellant along with your child and teach them how to apply it themselves. The reason for this is because many summer camps do not allow touching, so sending them with a spray-on sunscreen and bug-repellant is a good idea if you think your child will need to reapply - and he or she probably will! In addition to water and sunscreen, your kid's summer camp should provide opportunities for rest in between outdoor play.  
Make sure your child understands the rules
Summer camp safety isn't all on the camp, you also need to make sure you teach your kid the basics and how to follow the rules. Teach them to always stay seated and buckle their seat belt during summer camp bus rides. Make sure they know to always hold hands when crossing streets or walking during field trips. Kids should be taught how to share toys and not to hit or bully other children in the summer camp. By reinforcing these rules with your child ahead of time, you can assure he or she will have a fun and safe summer camp experience!
If you are unfamiliar with what to look for in a summer camp, don't be afraid to ask other parents who have gone through the same experience. This will save you a lot of time and headache later, trust me! Facebook groups and mommy meetups are the perfect places to get the scoop on local camps and find out which one is right for your child.
Have a safe and happy summer parents!
References:
American Academy of Pediatrics
Save this article for later by pinning the image below: