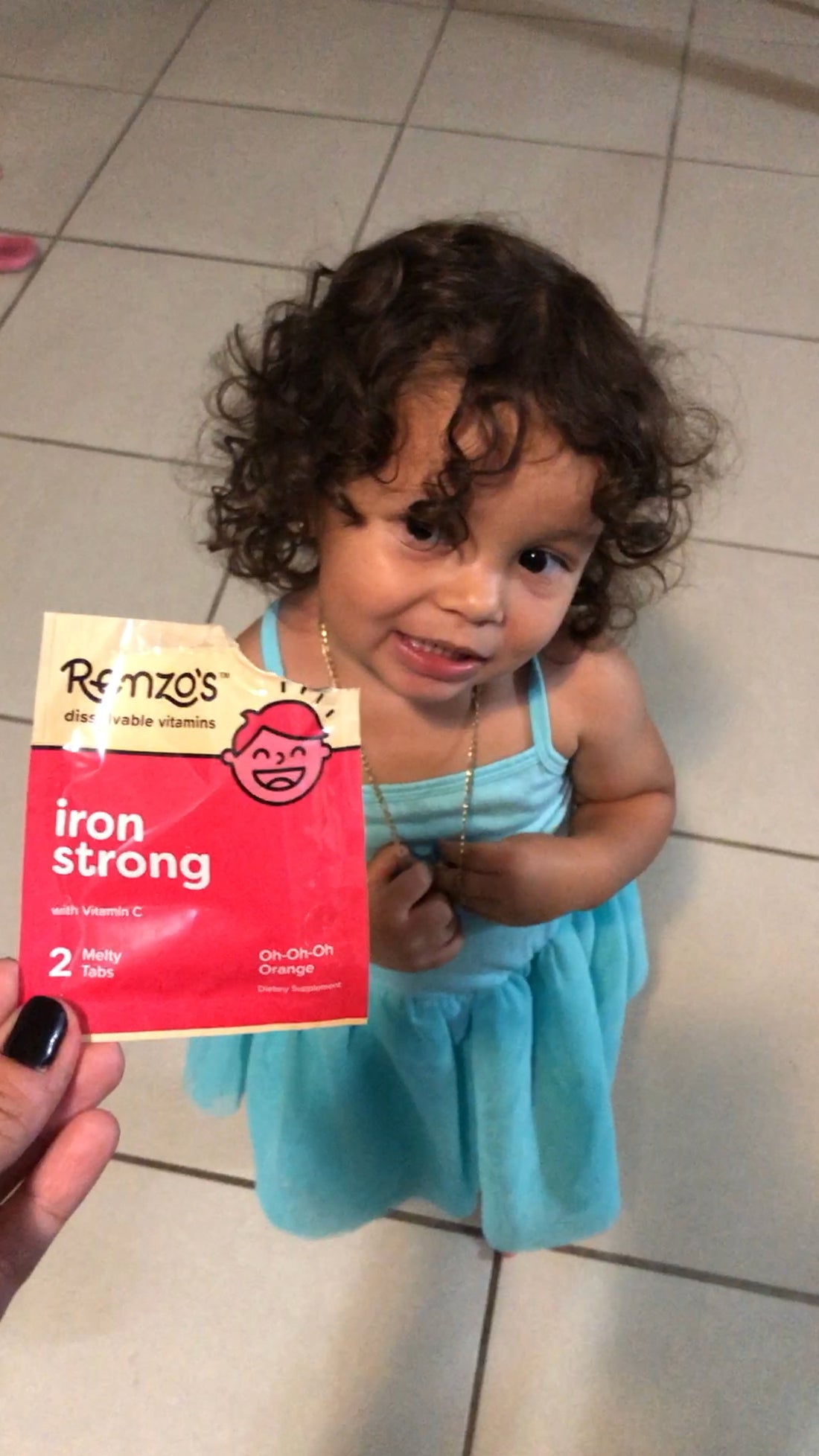 Picky Eater Story: Jessie and Penny
We look at Picky Eaters differently and are always excited to see our Renzo's Kids get off those sugary gummies!
Check out our latest Picky Eater story from Jessie and her toddler, Penny:
I'm sure we all remember being kids and pretty much od'ing on Flinstones Vitamins. I didn't think of them as a vitamin but more as candy. It makes sense now since they have added sugar that isn't necessary for anyone's nutrition. When Penny turned 1, our pediatrician suggested we start giving her a multivitamin - like Flinstone's. I didn't think twice I rushed to CVS and got two bottles. All was well, and Penny loved them for a few months but then one day she just stopped liking them.
I personally didn't like the idea of the gummy vitamin in the first place, because most of them also have so much added sugar. So, I gave up after trying a few other healthier brands I saw at CVS. Just like a normal picky toddler she wanted nothing to do with her vitamins.
A fellow mom friend of mine introduced me to Renzo's Dissolvable Vitamins. 
NON GMO, NO SUGAR, NO ARTIFICIAL COLORS, NO ARTIFICIAL FLAVORS AND NO GLUTEN!!!!
So naturally, I think well this must taste like crap……but Penny loved them!! 
Click here to read more about Penny's big switch on Jessie's personal blog!