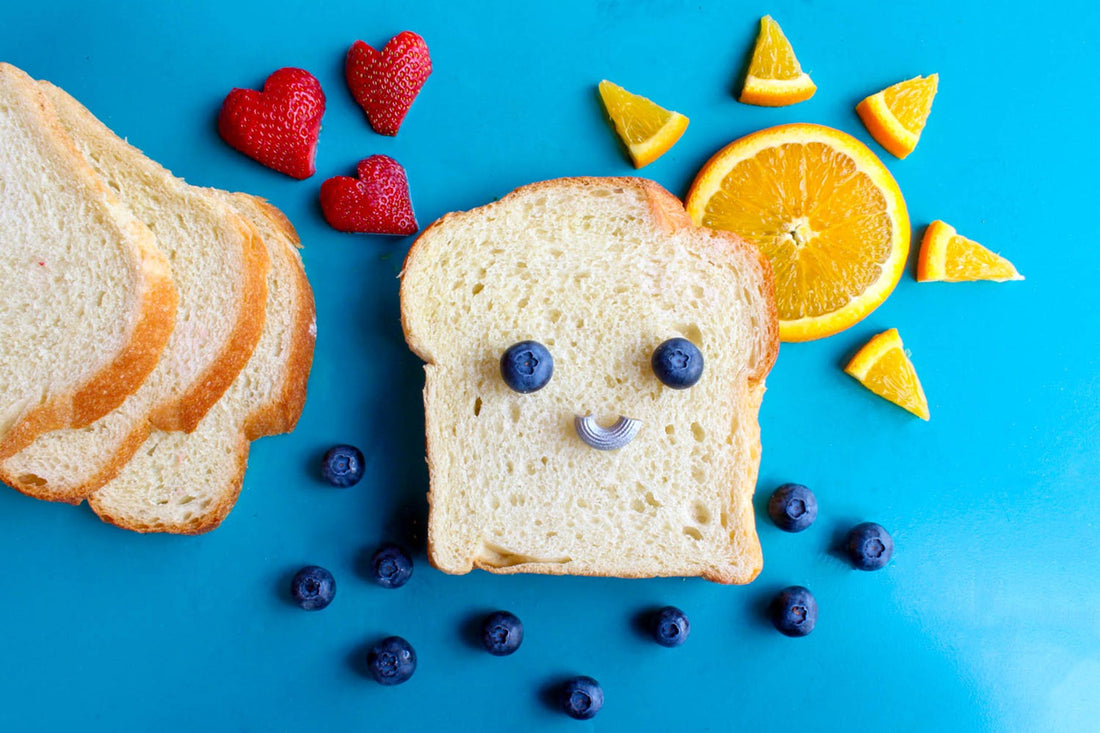 Lunch Ideas for Picky Eaters
Coming up with different lunch ideas for your child's lunch every day can be pretty challenging. When you've got a picky eater, the challenge to make sure they get a healthy, nutritious meal is even greater! As much as you want them to eat, changing up their favorite foods could lead to disaster. Get ready for little notes in your child's backpack and phone calls from a concerned teacher that your child isn't eating enough. Like we need more pressure in our lives.
The good news is, picky eating is a normal stage that typically happens in kids from ages 2 to 8 years old. Picky eating phases can last weeks, months or even years depending on the individual child. I would love to tell you that this phase will pass and not to worry about it, but the era of selective eating can be an issue if your kid only wants cookies and no veggies. Mealtime can become a real nightmare, and the trouble doubles when it comes to school lunches.
Serving the same few foods day after day can get pretty monotonous, but most of us parents would rather give them something we know will consume instead of risking our child returning from school with a full lunch bag. Some food is better than no food, right?
Every picky eater is unique, but there are definitely some common themes that unify them in what they will eat. Texture, smell, taste and the way some foods look are all the reasons why your child may not want to eat certain dishes. Because of this, we do have to be realistic about the nature of these picky eaters. Anything new could potentially set them off and make them not want to eat at all.
Because of this, it is crucial for parents to serve any new lunch foods along with something they are already used to eating. It may take a few attempts to get them to accept the new food, the key is to start so you can expand their variety of foods.
In this blog, you will find a handy list of simple lunch recipes featuring all the good stuff - veggies, fruit, whole grains, and protein. Plus a few tips to help you find a solution for your particular picky eater no matter what stage they are in!
Pair favorite foods with unfamiliar foods
Partnering new foods with old foods your child already eats is a classic way to get your picky eater to eat a healthy lunch. At the worst, you know they will at least eat the familiar foods - even if they leave the rest behind. This trick works great with pasta recipes like these via The Kitchn:
Pasta with Cauliflower, Sausage, and Breadcrumbs. Chunks of cauliflower and sausage are super simple to pick out of pasta. And both are usually agreeable to a toddler.
Cold Peanut Sesame Noodles. The sauce is hearty and the chicken already comes on top, not mixed in.
Turn sandwiches on their sides
A disdain for lunchbox sandwiches is actually much more common than you'd expect — bread can get soggy or sad in their lunch bag and scary ingredients might be lurking inside. Try a few of these wraps, muffins, or rolls instead. Try these healthy options courtesy of Veganosity:
Extra-Special Grilled Cheese Toasts with Tomato. I've never met a child who doesn't love grilled cheese. Plus they are really easy to hide veggies in! Even if you kid is lactose intolerant or vegan, there are plenty of non-dairy cheese options on the market today.
Peanut Butter Sandwich Spirals. Peanut butter and jelly sandwiches are a classic lunch favorite. Packed with protein, sweetness, and crunch, this recipe will satisfy all kids big and small. Plus it has a lot of protein! Get creative with it and try making fun spiral sandwiches. You can also add some fresh banana or strawberry slices so they also get some extra fruit!
Save this article for later by pinning the image below: