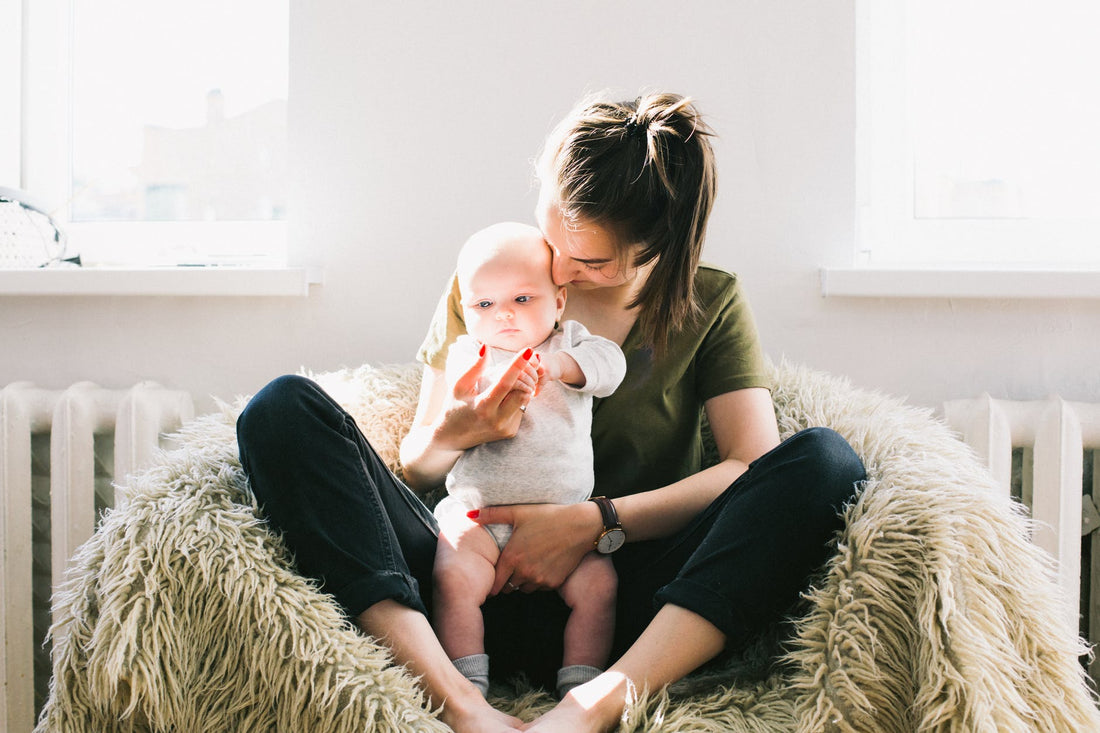 How to Make This Mother's Day Awesome - For Less
Mother's Day 2018 is just around the corner - are you ready to shower the Mothers in your life with gifts?
It's safe to say you will at least be getting mom a nice card at the very least. Shopping the right Mother's Day present can be expensive, draining and well, boring! I mean do you really want to get Mom the same thing as everyone else? Let's step up our game this year for the mamas people!
There are plenty of totally awesome activities, DIY crafts or custom gifts you can create for Mother's Day this year with your kids - and the moms will love them even more than if you bought something pre-made :-)
Mommy and Me Photos
Come on, what mom doesn't love some Mommy and Me photos? Us moms love pictures, but we are often the ones behind the camera - ok ALL the time. Plus, it can be hard to get in the picture when you are busy running a house, chasing little ones around, or maybe you don't feel like it. I recently did a photo session with my toddler, and I know I am going to cherish those pictures for the rest of my entire life.
Mom Life Gear
Mom life gear is an AWESOME gift from anyone in the family. Being a mom is incredibly hard, exhausting and overwhelming! So any chance to get a good laugh out of that hot mess is always welcome. There are so many things from Etsy, Instagram or little novelty shops that are super funny and cute too! Personally, I live for the "Surviving Motherhood" and "Crunchy Mama" stuff. Tee shirts are great, but I have found that those massive mom mugs hilarious and they hold a much-needed amount much of whatever your favorite warm, caffeinated drink is. :-)
Letter Boards
Letter boards are great because you can customize them easily and even change them if you want. If you're a parent on Instagram, you've probably seen a cute or catchy letter board post on one of your favorite mom feeds. They are such a fun way to add some fun to your house decor or picture frames. You can find them at almost any hobby store like Michaels, Hobby Lobby or HomeGoods. They have so many colors and styles to choose from, you can do quotes, add photos or even a personalized little note. Remember to keep it simple with the theme and texture - how cute is the purple felt board?
Heirloom DNA Jewelry
Heirloom jewelry isn't a new thing for me, and I have to admit they are my new favorite Mother's Day gift to receive and give away. Obviously, we moms love tangible pieces that celebrate their motherhood, and jewelry is never a bad idea, right?. The whole "Mommy" jewelry has been a thing for as long as I can remember - I am pretty sure my mom has "Mom" necklace or two. But you can put an even cooler, more millennial spin on it with Heirloom DNA jewelry. DNA jewelry is a growing trend, and moms everywhere are loving it! You can literally get stones made from your breastmilk, your placenta, your umbilical cord, the ashes of a loved one, fabrics from a special occasion or flowers. It really is a beautiful way to commemorate your journey as a Mother. Etsy is a great place to find an artist to craft your custom piece or visit your local makers market!
Much love to our Renzo's family, Meli and Luna for their amazing photos!
Share your Mother's Day ideas with us! Tag us on Instagram @RenzosVitamins #RenzosMoms