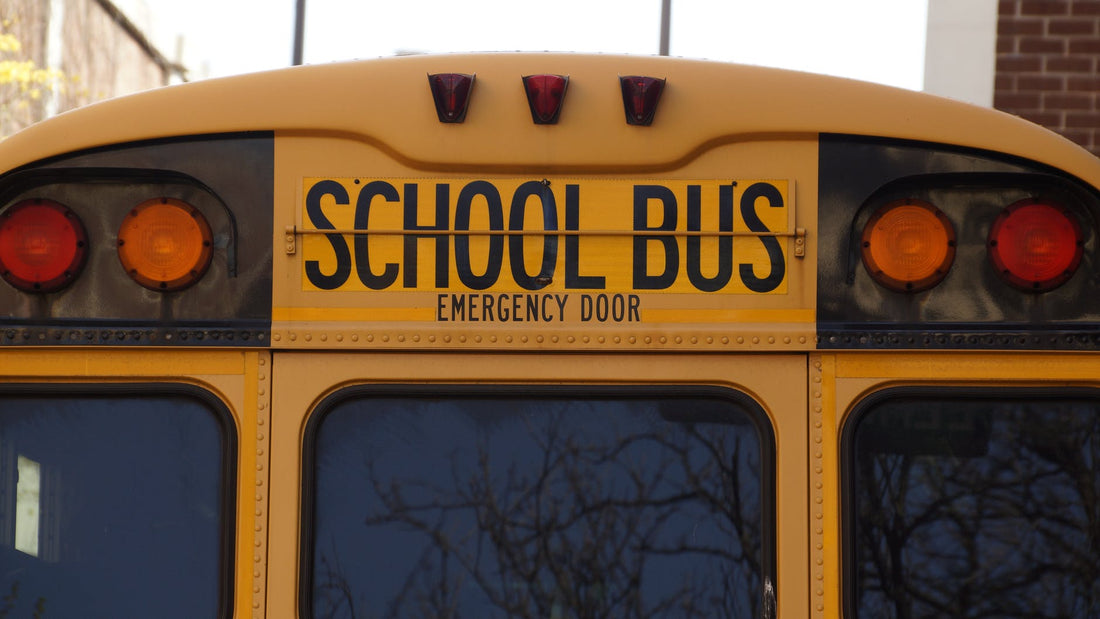 Back to School Survival Tips for Parents
The school year is finally here! For parents, this is an exciting time. You've made it through the summer and kept the kids alive. Now it's time to send them off to the glorious invention of school. YAY!
As exciting as it is, the back to school pressures can be daunting, not only for kids but for the parents as well. If you're a seasoned back to school parent, you already know that the planning and preparation is a lot to handle. You need to have certain documents ready, fill out emergency forms, drop off doctors forms, do some back to school shopping - the list goes on. And then when your kid is actually in school, you will have to pack lunches, complete homework, bring class snacks, attend parent-teacher meetings and many other things. It's almost like having another job!
But your children need the educational and social benefits that come with school - and so do us parents! Even though you may get a tad emotional on that first day of school, you will probably do a happy dance after you drop them off.
Here are a few tips to help you survive and tackle the school year:
Get the school forms in early 
Organizing and turning in all the necessary school forms are one of the biggest headaches of back to school season. You need to provide an endless list of information about yourself and your child, plus you will fill out a thousand forms. You need social security cards, birth certificates, doctor's forms, electricity bills, and a DNA test. Ok, just kidding about the last one. But in all seriousness, it is a good idea to start working on gathering these docs in advance. And make sure you have PLENTY of copies of everything just in case something gets lost within the school system - it happens!
Order school supplies online
Don't subject yourself to pushy moms and tantrum-throwing kids in the stores, we have the Internet now! You can literally fulfill all of your kids back to school needs with just a click of a button. And it comes right to your house, no annoying car trip required. Everything from clothing, books, crayon boxes and uniforms - you get the picture. The sales on the web are the same as they are in the stores - sometimes even better. Aim for the BOGOs parents. And did I mention that most of the retail stores these days offer free online shipping? Please save your sanity and shop online this back to school season. You're welcome.
Meal prep your kid's lunch
Meal prepping the weekend before school starts is a serious time-saver. Many parents struggle in the mornings trying to figure out what to make their kids to eat. This frustration usually leads to them giving their kids money to buy lunch at school, and they may not have those healthy meals for kids you are looking for. Or, they may hate the school lunch and not eat at all. Instead, make Sunday "lunch prep" day and get your kids involved! Make sure you don't forget to add fruits and veggies. This is great way to teach them healthy food choices and it will save you a lot of time and trouble.
Create a morning routine
It's not easy to stick to a morning routine, but in the long run, this will benefit your entire family. Safe to say that most kids (older kids especially) only want to sleep in on school days. Shocker. Generally speaking, they are the hardest to wake up and it can be a challenge to get them going after a long, lazy summer. But a bad morning routine can ruin everyone's day. It also tends to put everyone in a bad mood, and that is no way to start the school year. Before summer officially ends, start creating a new pattern. Get your kids in the habit of going to bed on time, so they can wake up on time, actually eat a healthy breakfast and catch the bus (or carpool) so they don't feel rushed. This may take practice, but it will all be worth it!
Prepare yourself for tears
If this is the first time your child is going to school, you will probably get all up in your feelings. It's totally normal! Even if it's not your child's first time going to school, it can be overwhelming for us parents. Just keep in mind that school is a part of life, and your baby will be ok. Bring some extra tissues and do your best not to make a big scene. Always make sure you take pictures on the first day of school every year. Even if you are not a super sentimental person, it is always nice to have those memories for you and your child. Just don't overdo it with the selfies, ok?
Have a happy Back to School Season parents!
Share your first day of school pics with us on Instagram @RenzosVitamins #RenzosKids
Save this article for later by pinning the image below: