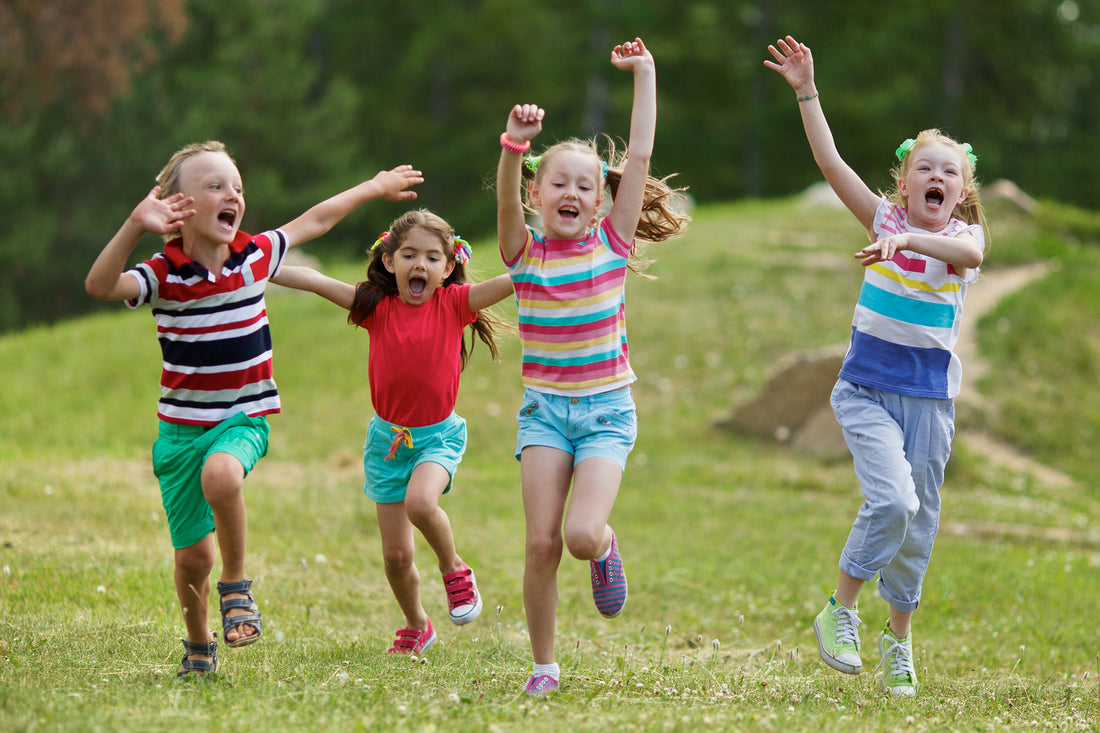 6 Ways To Make Mother's Day 2021 The Best One Yet
Mother's Day is the day we celebrate all the amazing moms in our life and show our appreciation for their awesomeness. And let's just say, after the crazy year we've had, these mommas deserve it!
But celebrating  Mother's Day can be a little tricky. Because as mom's, we tend to do all the planning — birthdays, holidays, anniversaries, celebrations. . . You name it, we plan it! 
That's why this Mother's Day, we want to help you make this day extra special annnnndddddd so easy it won't feel like a chore.
Let's get to brainstorming!
3 Things to Keep In Mind When Planning Mother's Day
Before we dive in, let's think about what moms really want.
Sleep, sleep, and more sleep - if there's one thing every mom wishes she could get more of, it's sleep!

A Day Off - mommas shouldn't lift a finger on Mother's Day

Lots of quality time - mommas love spending time with their family
Keep these 3 things in mind, and planning a simple, yet awesome Mother's day is as easy as 1-2-3.
Okay, let's jump in!
1. Let Mom Sleep In
It's amazing what a good night's rest can do for your overall health and happiness. So this Mother's Day, relax and get some much needed sleep. This might take some extra planning the night before, but that extra hour will be oh so worth it!
2. Breakfast in Bed
Okay, maybe not in bed because let's face it, you might end up cleaning juice and toast crumbs from the sheets. But at least, let your hubby and kiddos make you breakfast. 
And if that's still a nope, then let's get in some quality time and let the kiddos be our little helpers. They can whisk eggs, mix chocolate chips into the pancake batter, or set the breakfast table. 
We forget how much our kiddos love helping. And besides, knowing they helped make you breakfast means they might just eat it! #pickyeatertip
3. Homemade Mother's Day Cards
Homemade cards — a Mother's Day classic. Need we say more.
4. Get Outside
Soaking up those extra rays of sunshine might be just what you need this Mother's Day. That's because sunlight is thought to release serotonin which leads to a mood boost and overall calmness and focus. Combine that with some quality time with your littles and you've got yourself a pretty amazing Mother's Day. 
Here are a few easy ideas:
Go for a walk at the park

Check out the local farmer's market

Head to the pool (or the lake, beach. . . you get the idea!)
5. Dinner and a movie
Whether you get a sitter or bring the kiddos along, dinner and a movie is the oldest activity in the book. And for good reason — it's super easy. 
But of course, we're still living in the age of Covid, which might make this a no-go. Or if your littles are too young for this to be enjoyable, then a night in may be better. 
Order in dinner and get some Disney+ going. Even if you're stuck watching Frozen for the 100th time, you'll be getting in lots of mommy cuddles.
And for an extra special Mother's Day, throw in some ice cream sundaes. Hey, it's your day — treat yo' self!
6. Try a new recipe
We know cooking might seem like a chore, and goes against our "don't let mom lift a finger" rule, but if being in the kitchen is your happy place, then try a new recipe. Preferably one that doesn't include mac-n-cheese or fish sticks!
We can all agree that being a mom is no cakewalk, but we wouldn't have it any other way. 💜
Have a happy Mother's Day! :)