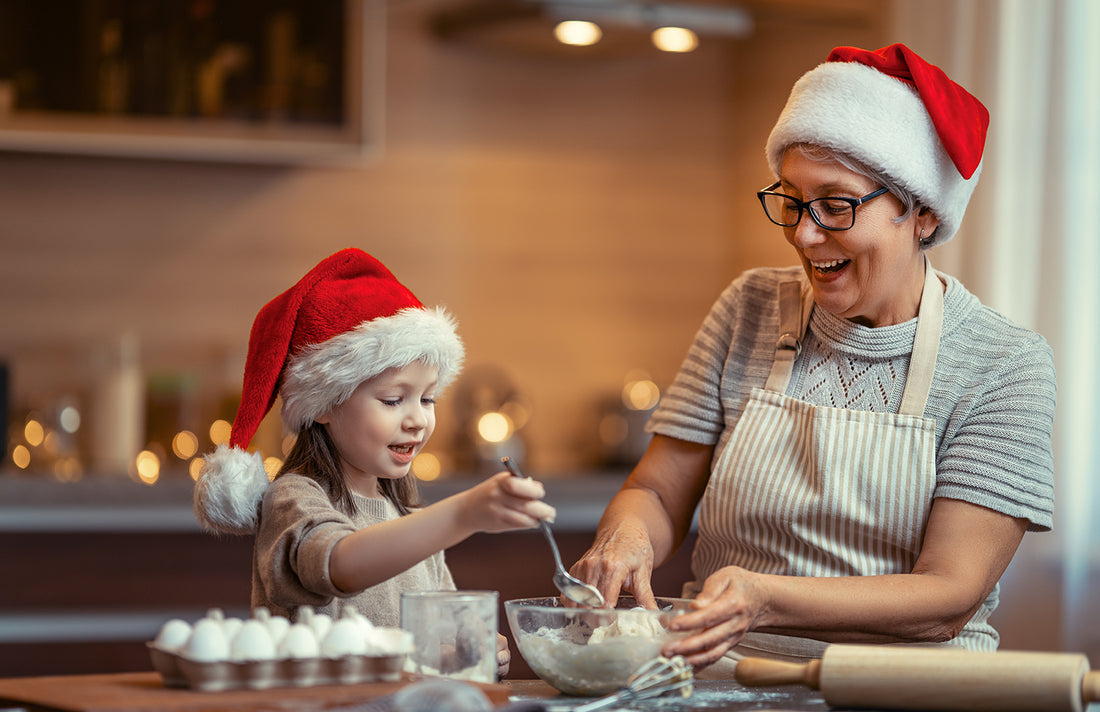 5 Holiday Recipes Your Kiddo Will Love
It's the most wonderful time of the year. And its finally here! (rhyme not intented)
But we wanna know. . . what'll you be dreaming of when you break the Wishbone?
A new car? A spa day? Or, maybe just enough privacy to go to the bathroom alone?!
We feel you! And although we can't give you those things (darn!), we might be able to grant another Picky Parent wish. . . getting your kiddo to eat a vegetable!
So we whipped up a few Holiday recipes your little one will love so much they won't suspect we've sneaked in some nutrition!
Honey Roasted Butternut Squash
There's no better time than fall to roast up all your favorite vegetables. And butternut squash is the perfect starter veggie for picky eaters! It's rich orange color makes it high in antioxidants and the perfect addition to your Holiday Dinner menu. 
And if you're worried your kiddo will say, "nuh-uh," then try this recipe from SuperHealthy Kids for Honey Roasted Butternut Squash. It has just a touch of honey that gives this recipe the touch of sweetness your kiddo will love!
Creamed Green Beans & Potatoes
Green beans are a staple on most Holiday plates, but we know by now that "green" is a no-go for our little ones. So try pairing it with your kiddo's favorite spud, the potato (without the skin of course) to get your little one to team up with this veggie on the Holidays
This simple recipe for Creamed Green Beans and Potatoes is a great side dish kids and adults will gobble up!
Roasted Garlic and Cauliflower Mac & Cheese 
The holidays  is that time when even us adults say, "bring on the mac and cheese!" And there's really no need to convince our kiddos to eat mac and cheese. But sneaking in some cauliflower can increase the nutrition without your little one noticing.
With this recipe for Roasted Garlic and Cauliflower Mac & Cheese from Happy Kids Kitchen, your kiddo will be asking for a healthier version of their favorite meal year round!
Cranberry Crescent Rolls 
Now what's the holidays without dessert?! These Cranberry Crescent Rolls are a perfect way to use up any leftover cranberry sauce for a sweet treat. Not only will your kiddo love eating them, but the recipe is so simple, they'll love making them too!
DIY Turkey Muffins!
We of course had to add a fun Holiday recipe and these Kids DIY Muffins take the cake! With apple slices as feathers and a carrot for a beak, these muffins are the perfect way to add fun and nutrition to your kiddo's dessert!
What yummy recipes will you and your little one's be trying this December? Tag us on Instagram @Renzosvitamins to let us know all your Picky Eater Approved recipes!